---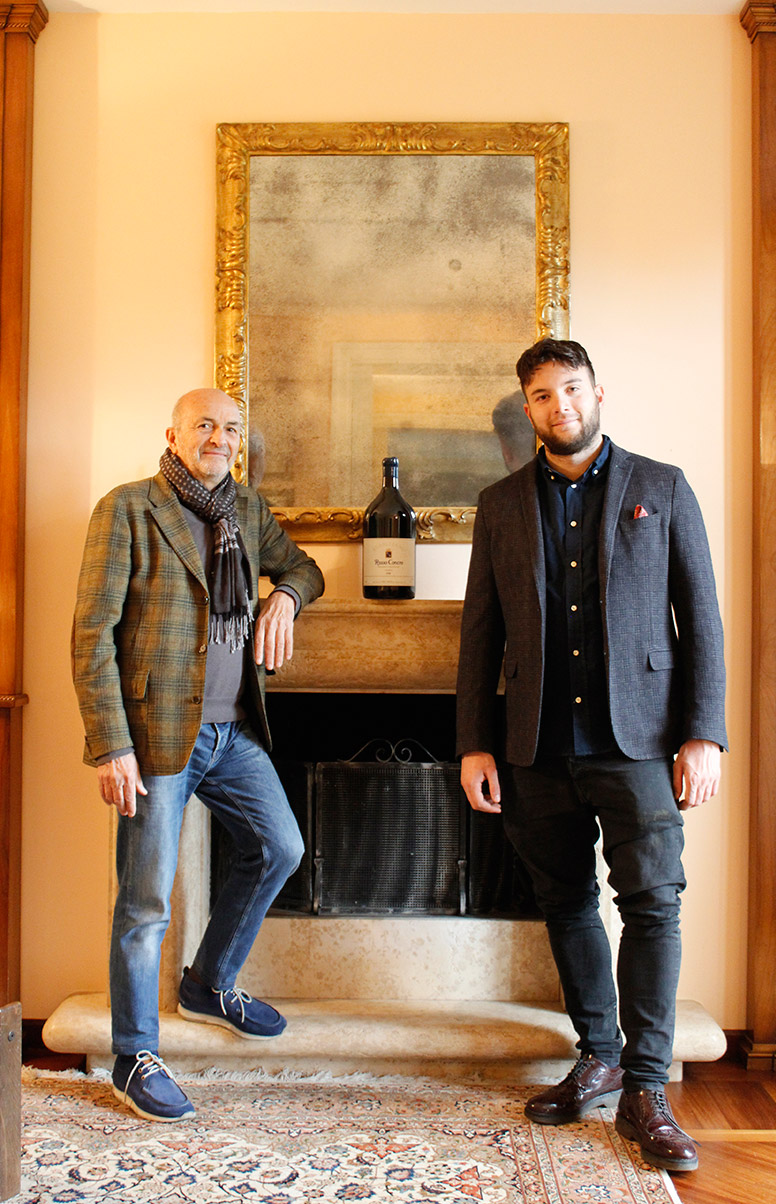 Who we are
The Marche Region, both fot its climate, and soil composition, is well - favoured for the cultivation of quality vines.
The Mecella Wineries operate in this geographical area where Enzo, owner of the company founded by his father Marsilio, more than 50 years ago, after obtaining his Diploma in Oenology in Conegliano Veneto, took over full responsability of the business from his father in 1977.
The pleasure of proposing high quality wines lead him to always select top quality products, continuing his research over the years, even to the detriment of far more advantageous commercial lines.
Histrionic, pioneer in the Marche Region in the use of "barrique" for the refinement of wines, he has received during his career several awards in Italy and abroad.
The third generation is represented by his son Michele who, following a degree in Economics and Business as well as working experiences in important companies, joined the family business. Michele, apart from having inherited from his father a strong sensory attitude and creativity, has brought to the company new ideas, enthusiasm and skills acquired during his training.
Mecella Wineries have created over time close ties with their grape suppliers, intervening directly in the management of the vineyards. The focus is essentially placed on proposing wines obtained from native vines of the Marche Region.
some images to describe our reality